If you run a web design and development agency and struggling to find how to generate leads for web development or not attracting the right client to grow your business. Check these valuable tips and strategies for online lead generation for your web design and development business.
Leads and clients are the backbone of any successful service-oriented business without consistent quality leads no business survives or grows.
Lead generation is all about attracting potential clients for your services. How to convert your website visitors into your prospect customer.
In this article, we will discuss how to get leads for web development and design. What are the best practices and strategies to increase and bring more website traffic? Design consideration while designing the website and landing page. Lead magnet options for websites to attract customers to encourage them to fill contact and lead form. What next step after getting leads? How to nurture the customer and take them to buy journey
What are the resources helping agencies and freelancers to get web design and website development leads? The foremost thing is creating an eye-catching website and building a stunning portfolio, setting up a profile on Behance and Dribble,
When comes to how to get leads for website designing, creating a beautiful website, stunning portfolio, and setting up a social profile one can't expect getting leads automatically. You have to identify the strategies need to build a brand and others aware of your business and services
Where Online lead generation start from?
Online lead generation starts with your website. The website is the center of digital marketing and the online lead generation process. With an eye-catching professional website identify web development and digital marketing tactics and strategies to drive traffic to your website. The next goal is to turn website visitors into leads is called conversion
How to calculate Website's Conversion Rate?
Website visitors converted into leads by getting the visitors to provide the name and contact information through the contact or lead generation form. Website's conversion rate is the total number of leads generated from your website divided by the number of visitors to your website over a set period.
How to increase conversion rate and how to get website development clients, simply increasing two-factor effecting conversion
Increase your website traffic
Improve your website's conversion rate
This achieved by drive more quality relevant traffic into your website
Strategies for the increase your website Traffic and online leads generation
Blogging
Writing the blog post relevant to web development and web design help target the keyword to rank in search engine and build trust with your potential clients. this posts also helpful for sharing on social media to build the authority of your brand in web design industries, increase in visibility on search drive more traffic to the website, which increases conversion rate help to get web design and development clients
Search engine Optimization(SEO)
Optimize your website search engine friendly helps index Google crawler. SEO is the process of Optimizing webpages and content for the right keyword and optimizing meta descriptions and page titles. This also includes improving the overall visibility on the search engine result page (SERP). Prospective customer search for specific product and services with buying intent keyword, optimising webpages right keyword increase organic traffic of website and conversion rate this the one of strategy for web development and digital marketing
Social Media Marketing
By posting helpful content on social media like LinkedIn, Facebook, Instagram, and Twitter, you can help drive those social media users back to your website. Participating in conversations your customers are already having on social media platforms like LinkedIn, Facebook, Instagram, and Twitter. This creates brand awareness and increases traffic to your website. This one of social media lead generation strategy without paid ads.
Email Marketing
Sending an informative email to prospective clients from the qualified email list will drive traffic from people interested to know more information about services and offers. Email marketing helps to generate leads for web development and conversion
Referral Traffic
When helpful content such as blog posts, webinars, e-books published notifies such things through social media, email. Another website may reference it by a link to the published content this will drive more traffic to your website and help to increase the domain authority of your website to get web design and web development clients
These tactics increase the quality of traffic and increase conversion from the website.
Create a valuable lead magnet and build the trust of your client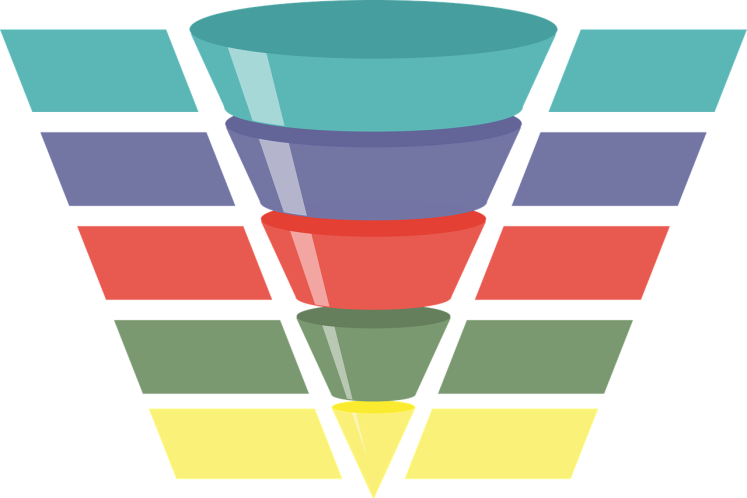 Creating a lead magnet for online leads generation is one of the important to strategy to convert visitors into web design and web development leads.
A lead magnet is an irresistible free offer which can any useful resource or service giving away to prospect client or website visitors interchange of their email address. Email address added to your email list can take to the buying journey.
A lead magnet can be
A free giving away which delivers much value to prospect, customers,
This solves the specific problem of prospect customers
This makes the prospect customer to take buying decision
A lead magnet can help build your prospect customers email list and nurture them to take next level of buying journey
By providing valuable content you build authority in your brand and service. As website visitor consuming your valuable content help build trust and grows friendship which leads to developing interest buy your service and become a client.
Below is some valuable lead magnet you may offer to your website visitors in exchange for their contact information to get website development leads and clients.
E-books,
Researches,
Case studies,
Various checklists,
Podcasts,
Info-graphics,
Tutorials,
free consultations,
Webinars,
Online courses.
Another way to put useful content out there is by:
Joining conversations on social media, online communities, groups, and forums,
Answering questions on Quora,
Commenting under other blog posts.
How to improve your website's Conversion rate
You're driving more traffic to your website; the normal website conversion rate is only 2%. How you increase your conversion rate and increase your leads?
Here are the few tactics
A/B Testing also known as split testing or bucket testing:
Various design elements of website design need to consider when website visitors take action such as filling the lead generation form for example color of form submit button and lead generation forms using the button label as "Submit" have lower conversion rates than those who used more appealing wording like "Contact Us Today" or "Click Here."
Visitors fill out lead generation forms if you do not ask for their phone number. You should be aware of how visitor behavior on websites creating two different versions of the same website pages. Design element needs to be considered what element drive more traffic to the website to get leads for website designing and web development
Additionally, you can try making other adjustments like
Writing better headline copy
The most important part of the lead magnet to online leads generation is the headline and content. Write more attractive headline and content for your landing page and webpages.
Include calls to action button on the web page, visitors easily able to fill lead generation form.
Social proof to your website
Integration of feedback of previous client adds more validation for your service to get website development and web designing clients
Your website visitors interested know previous customer who already successfully availed your service and satisfied before they buy from you. Adding testimonials and case study increases trust and validation from the client who already satisfied with your service.
On-site lead generation tools
Here is the on-site lead generation tool help your website visitors take action to give their contact information
Live chat – Website visitors might have questions clarifying their questions in real-time prompt them to take action. Which also help website visitors build a personal connection and help to generate leads for web development
Promo bars – Promo bars stick to the top or the bottom of your website and remain visible throughout the entire session unless the visitor closes it. If designed well, the promo bar can seamlessly blend into the overall design of your website, and that means it won't bother the visitor.
Social media lead generation
if you want to build authority in the industry position yourself as an expert by posting content on social media like Instagram and YouTube channel, which help gain respect, referred, other people come to know who you are and justify your expertise in the industry. That doesn't happen overnight and it doesn't happen with just a few posts to Facebook or Twitter every once in a while. In fact, inconsistent, sporadic posting can dilute your credibility and trustworthiness.
Social media marketing and audience engagement is a long-term marketing tactic. Pick the social networks that are the best fit for your business and your ideal clients and get active. Post regularly, answer questions, share helpful information, comment on others' posts, and been seen. If you're jumping into a conversation or responding to a post, ask yourself, will this add value? If the answer is yes, go for it. Follow these social media lead generation tips to generate more leads
Google Ads and Facebook Ads
Both important platform for paid ads to generate leads for web development, can drive significant traffic to your website and maximize your reach by offering pinpoint targeting the customer and generate high-quality leads
How to get international clients for web development
LinkedIn has over 500 million total users, every month over 260 million actively use the platform. You have to focus only on one channel in which you can generate high-quality converting leads. Why LinkedIn so important for small businesses. Over 20% of LinkedIn users are buying decision-makers of their company.
LinkedIn one of the high-quality social media lead generation platforms to get international clients for web development t and web designing.
How to get leads for website designing and website development sites like Fiverr and Upwork.
Fiverr and Upwork are the most popular outsourcing platform. Small business owners who want outsource their website designing and website development work, hire remote workers and freelancers. these platform agencies able to bid for the project which suits their budget.
There are differences between Fiverr and Upwork and the best one for your small business depends on your budget and the type of work you need to complete
This platform helpful small agency to get international clients for web development
Lead Nurturing and Lead Enrichment
Nurturing the Lead is the engagement with prospects clients and developing the relationship with buyers at every stage of the sales funnel. it mainly focuses on marketing and communication answering the question and providing the information creating awareness and building trust. This process continues until prospects ready to make purchases. Lead nurturing one of the important processes to generate leads for web development and web designing
Lead Enrichment gives the detail about prospect customer how interact with them and bring them up to closing the deal
Conclusion
Deliver highest more than customer expectation:
Remember this point – 80% of business comes from 20% of clients
Over delivering more than customer expectation makes customers into your brand advocates. Deliver the highest possible service and value for every single client. Who become your best client and retain and gain more business from them. Get more business referrals from them. Make the client into your brand advocate.
Integrate different web development and digital marketing strategy for online leads generation
If you think that this blog was helpful and I hope by now you have an idea about generating leads for web developers.
I would definitely like to hear your views in the comment section.
Author Bio-
Vishwanath is a digital marketer and a passionate blogger. He also loves to read more blogs. He is one of the Alumni of AADME.