Before getting into what is email marketing in digital marketing, let's have a look at some of the facts about Email Marketing:
64% of Small Businesses use Email Marketing to reach new customers.
31% of B2b marketers say that email newsletters are the best way to nurture leads.
Email marketing has an ROI (Return on Investment) of 4200% i.e., for every $1 spent you'll get 42$.
In the majority of the people their email address remains the same, that automatically proves how important email marketing is.
As per statistics, you can clearly see that email marketing is one of the pillars of having a successful business.
What is Email Marketing in digital marketing?
Does email marketing mean buying some leads from anywhere and start pitching your services?
Definitely Not!
Then, what is email marketing?
Email marketing is a perfect weapon for you to reach at the top of your potential by promoting your business by sending targeted emails to your prospects & customers and turn one-time buyers into loyal, raving admirers.
How does Email Marketing work?
If you will ask me then this is the modern era letter that helps you stay connected to your customer by conveying your message to them.
Earlier it was done with the help of a postman and now with the help of the internet, some techniques & email automation tools.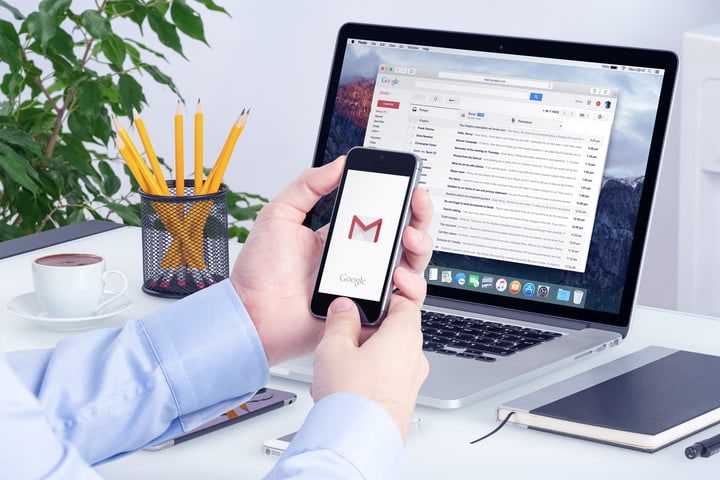 How to automate your email?
Automation of email can be literally done by anyone. But what will make your email open rate skyrocket is the following technique which you will be getting to know below?
Automation is a process but never forget you are sending an email to another human like you.
You can use the LIONS method which I have invented from my years of experience & keen observation by working on & with multiple entrepreneurs & business owners.

L stands for listing :
To build a list you need to use some email extractor tool where you can extract the complete list of your customer email regardless of your customer:
Located in which location
Which region , which territory
What is there demographics
What are their likes & dislikes
Which designation they have
You can extract the list by using an email extractor tool and can create a database of cold email contact.
I stands for Interest Building:
To build the interest of your audience you need to bring something valuable, problem solving, informative & educational piece of content which is supposed to be "How to Guides"
The "How to guides" is very crucial when a customer is in its initial journey of buying & trying to get their hands of so many things by themselves.
If you will provide some valuable content at this time then this can be a game-changer opportunity for you. You can provide content like:
Free checklist( For example A free checklist to improve your sales for dental clinic)
Get Free eBook (For example how to raise more enquiries for your dental clinic)
Free training(For example how to generate more patience appointments without cold calling)
NOTE: Whatever it is, make your content ready before you start nurturing your client, to attract them to your landing page & make them your official subscribers.
O stands for Opinion Sharing:
This is the stage where your customer is looking for some solid reason to solidify their decision. You can help them with some testimonials/reviews or case studies.
So be prepared with the case studies or reviews that you can showcase to your client to get them into your funnel & take their "YES".
N stands for Nurture
Now, this is the stage where you will understand, What is lead nurturing campaign strategy for your customers is with the documents which you have built for them.
By using email marketing tools you need to consistently nurture your customer.
You can use any good marketing tool like Mailchimp, GetResponse, etc.
Remember: Using email automation/marketing tools are very easy but you will only drive results when you will nurture your client by understanding the 3:2:1 formula.
Where you need to nurture your customer by sending –
3 content- For interest building for them.
2 case studies- to help them firm their decision.
1 send your hardcore sales proposal or some offer /webinar to connect them with you for one on one call which is indeed our last step of LIONS technique i.e. sales.
Let them connect with you to make them understand how you can help them & this deal is closed. So, this was a lead nurturing campaign strategy.
S stands for Sales:
You are only able to close your customer when you bring them by nurturing till the bottom of the funnel.
If you want to make my cold audience warm then you need to nurture them with the 6 interest based + 3 case studies every month.
If want to convert warm audience into hot then need to conduct at least 1 webinar in the end
Need to do one on one meeting if you need to convert a hot audience into your client.
Remember here you need to pitch your offer during the webinar or you can also leave your one-to-one consultation number.
With an appeal that if you find this compelling then I can share exactly the same strategy for your business on one-on-one call.
You need to conduct a webinar on these 3 aspects:
How you can help them decrease their operational cost
Increase their revenue
Or how you can increase their market share
That's how you'll nurture your customer about what is email marketing and how does it work in digital marketing.
In a simpler way if you need to understand how email marketing works then, let's understand with the help of this pictorial representation:

Advantages & disadvantages of email marketing:
Today agencies are more focused & dependent on social media but they forget the fact that the benefit of email marketing can never be doubted to nurture customers in a personalized & effective way. They forget the wonders of what is email marketing and how does it work in digital marketing.
To help you understand better I broke it down into points. Let me start with the good things first:
Noninvasive
Personalized
Measurable
Value-Based
Independent
Cost effective
Clearly, I don't see any disadvantages in this, if you think so then I would love to know that.
Conclusion:
80% of marketers believe emails are the most successful channel for distributing content & nurturing customers in a cost-effective way.
Trust me, if used strategically then this email can take the shape of any purpose with better results.
Use different ways of lead nurturing campaign strategy for your digital marketing agency.
Being an agency owner If you are thinking of initiating a lifetime relationship with your customer then it's the best idea to make email your best friend.
Hope you got all your answers.