Isn't it a unique blend of Digital Marketing for yoga studios and Yoga as a practice?
Whenever we read the term yoga, it always brings us the traditions and values of Indian culture whereas Digital Marketing is still booming and, is categorized in one of the creative and internet-based careers.
Let's understand the beautiful amalgamation of the terms in terms of Digital Marketing for Yoga studios.
Online Marketing is essential to reach more audiences and get recognized among most Yoga enthusiasts. It is not just yoga but other businesses to connect with their audiences.
Digital Marketing penetrates every industry business, yoga studios are no exception in that.
Digital Marketing for yoga studios is difficult from the perspectives of yoga enthusiasts because it is an ancient practice of asana, breathing techniques, bending, and twisting.
Every other bend needs to be in alignment with each other, even if one of the alignments is not appropriate it directly affects the overall posture and that causes certain changes in the body.
Digital Marketing for yoga studios is hardly digital-oriented. But, nowadays many modern yogis are digital natives and are comfortable online once they feel be on the mat and start with the practice.
The distinction between ancient yoga and contemporary yoga makes the modern life yogis lives different and at ease with the lifestyle of today's era.
In today's era, yogis are technologically driven and are easily adapted to different cultures and diversifications, they are flexible and in flow with the modern lifestyle.
The wonderful balance is that today's yoga is a combination of ancient yoga and modern yoga which is contemporary yoga, practiced and adapted keeping in mind the flexibilities and digital-oriented platforms.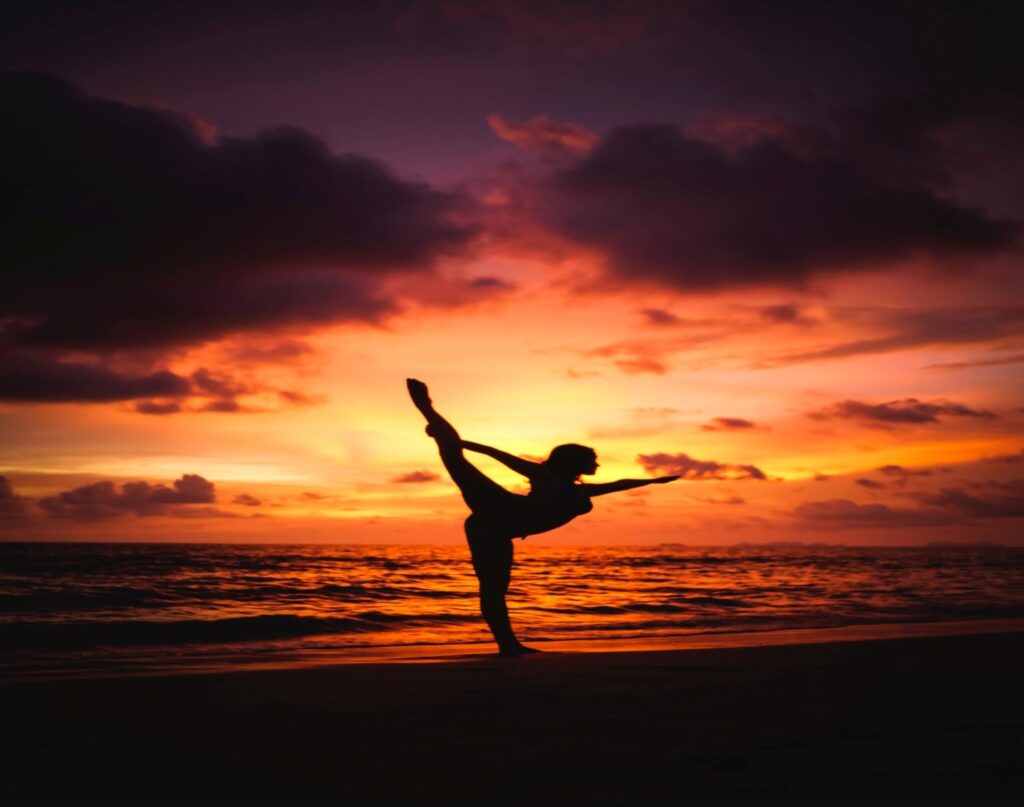 Yoga is been able to create a space in people's lives in every other sphere of life. It is a blessing for all of you, that it is in holds the value of its worth.
Importance of Digital Marketing for Yoga Studios?
In the year 2016, it was reported that 37 Million Americans practice yoga, which represents an 85% increase from the 20 million reported yogis of 2012.
And, noticing that an American spends around 4 hours a day using mobile devices. It results that the best way to grow your market is by capturing the audience through digital platforms.
It naturally becomes vital for yogis to adapt in today's world and it is needed for the betterment and upliftment of their lives.
So, if you are a yoga teaching institute get more yogis in your school and grow your school through yoga marketing strategies for the same, spread yoga to the masses and strap up with a mobile-first digital strategy!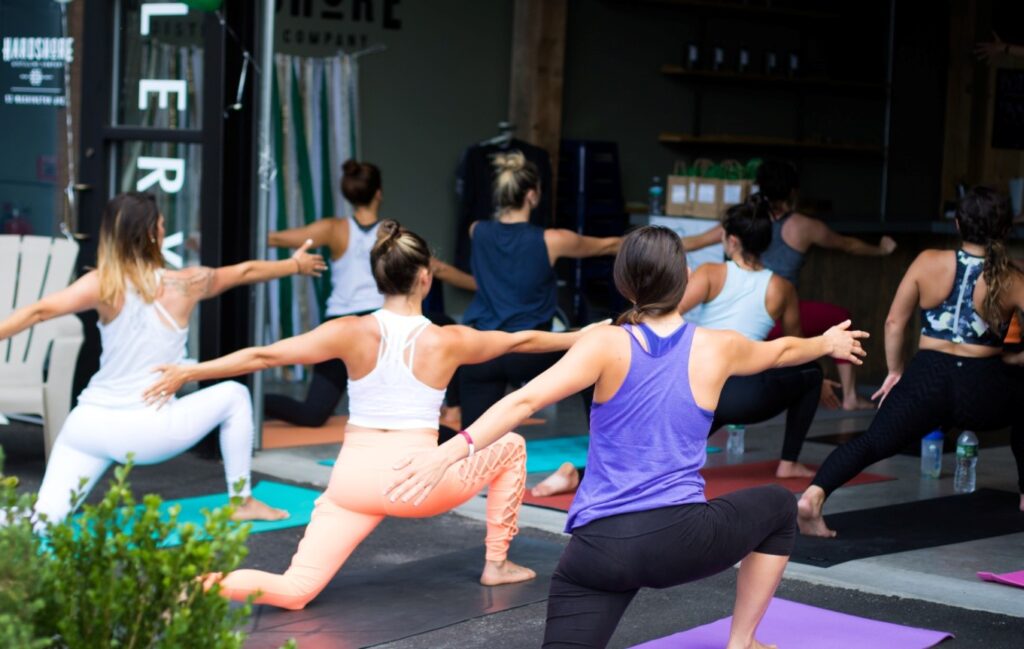 Or if you are trying to get started with Digital Marketing for yoga studios then in the reading ahead you will learn how to promote online yoga classes in-depth to take initial steps and move further.
So, let us believe that you are a yogi and wish to move ahead with the yoga marketing strategies for your yoga studios or a school if you teach!
Let's begin!
The first step while considering yoga marketing strategies, you will have to define and understand the target audience before starting the complete yoga marketing plan sample.
Once you have an idea who you are trying to connect with, you can build yoga marketing strategies that are effective and works for them.
The ideal Buyer's persona is a semi-fictional representation of your ideal customer that will give your mind will give you a clear mental picture of a person who is going to be connecting with you for your services.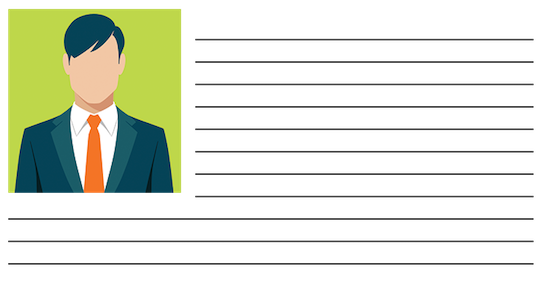 Picture Credits: Google, source Bluleadz
For understanding the ideal Buyer's Persona, use data for market research that comes under yoga marketing strategies. This is for a most first strategy of the whole Marketing plan.
Modern yogis are physically active, technically sound, and environmentally conscious, the characteristics, age, occupation, background, needs, and wants will help us to address their needs effectively.
To make it more interesting, let us consider all the yoga marketing strategies as asana and understand in more in-depth.
Let's consider them your sun salutations, but like a yoga flow, each individual will find different poses that serve them better than the others, so you need to modify them as per your studio.
The Digital Marketing for Yoga studios plan is as follows:
Local SEO
Organic Social Media Marketing
Content Marketing
Paid Social Media Marketing
Email Marketing
Asana 1: Local SEO:
What is Local SEO in yoga marketing plan sample?
Local SEO is different from general SEO because it is location-specific. This is how to get to set up your studio's location.
First, claim your studio on Google My Business
Put Name, address, and phone number
Get more local reviews
Do link building and citations.
This yoga marketing strategy is a necessity for any other yoga studio for its online marketing.
Asana 2: Organic Social Media
What is Organic social media?
According to the buyer's persona, you have developed start choosing the right platform that best connects to your target audience for Digital Marketing for yoga studios that include Instagram, Pinterest, Tumblr, LinkedIn, Twitter, and Facebook.
The purpose of this yoga marketing strategy is as follows:
It helps in building community
Establishes your content
Tracks your posts
Get you insights and real data
Helps to build new strategies
Answering how to promoting online yoga classes
Asana 3: Content Marketing
What is Content Marketing?
Content is the force that fuels every aspect of inbound marketing strategy, it helps in the following ways:
Increases website traffic and visibility on search engines
Provides value to the audience.
Educate customers and makes it a credible resource.
Asana 4: Paid Social Media
What is Paid Social Media in yoga marketing strategy?
It helps in determining the exact target audience and promoting certain posts and feeds.
Establishes content
Tracks ad performance
Checks Impressions
Checks Click Through rate
Checks Cost per click
Asana 5: Email Marketing
This yoga marketing strategy is highly important for Digital Marketing for yoga studios because it creates a direct communication pathway. The process involves
Creating Email Lists
Segmenting your lists
Creating a Newsletter
Automating your newsletters.
I hope the asana served your Digital Marketing strategies for your Yoga studio and served you with the yoga marketing plan sample!
CONCLUSION
Now at the end of this blog, I strongly believe that you have an idea about how to promote online yoga classes. If you feel this was helpful for you don't forget to write down your views in the comment section below.
Author Bio-
Priyanka Makheja is a passionate digital marketer. She loves to read and write blogs. She is also a very good content writer and copywriter. She is also one of the alumni of AADME.