In the COVID-19 pandemic, a situation many restaurants operate like work from home or shut down because of spreading the coronavirus whole world. The past few days reopen all the restaurants and set dining again. The biggest problem is how to reacquired our customers how to serve better and how I create a new brand. In this blog, I have explained in detail the digital marketing strategy for restaurants that helps you to get more customers to your business.
Best way to scale your business by digital marketing its create digital identity.
Content creations ideas to market your restaurant
Ways to optimize your website and social media channels for the future
Ideas to partner with other restaurateurs and influencers
Marketing your restaurant reopening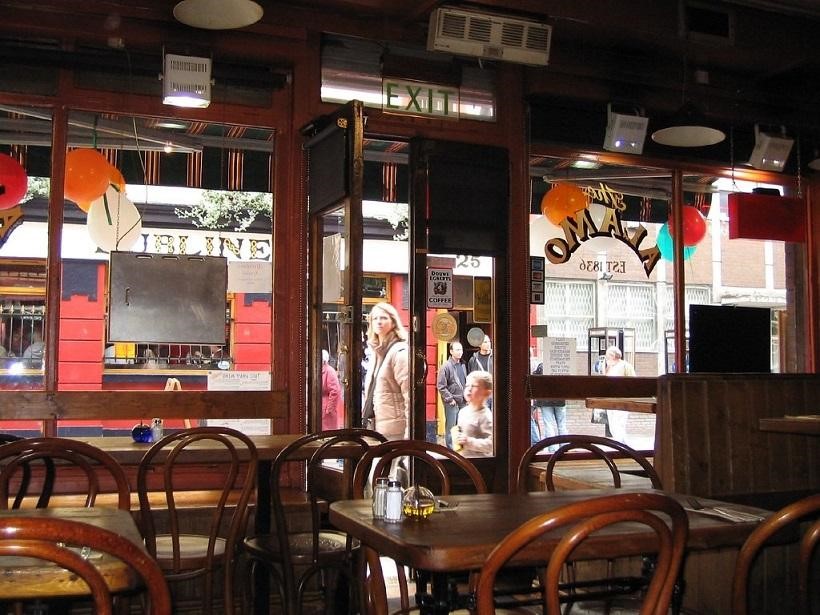 1. Use Google My Business
Google my Business most important for Our Restaurants business online food searches more and more. If you have Google My Business account which shows your location and your restaurants pictures and also Add review by customers to grab chance 25% more order.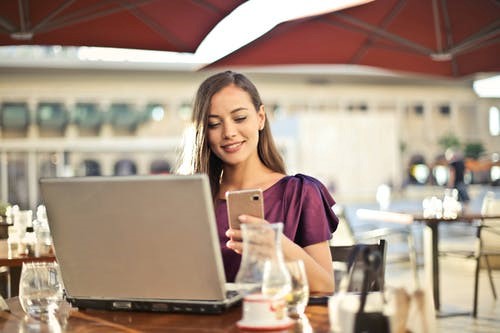 2. Email Marketing Personalized & Automated
Sending Direct mail is highly impactful to get high chance to get more customers. Every company and restaurant use this technique for accruing new customers They send general or personalized mail every month or week. Email marketing is best way to targeting customers. Collect the customer data and automate it. Such as birthday reminder emails. Smart restaurants recording our birthday records and save it CRM then send them personalized email.
.
3. Website With Live Chat
Website is very impactful for your restaurant If you have website you can listing all recipes and customers reviews on your website. Website live chatting solve your customers query hand to hand get chance to get more order.
4. Try the Online Reservation Platforms
Booking online is very impactful for restaurant because they give access all the location to eat where you comfortable with your host. Such as online platform provide website and apps that give customers tools to book online. All customers find that reserved it ease way.
5. Run coupon and discount campaigns
Discounts, Coupons & offers are attract more customers. Like Offer free dishes, 50% discounts and buy two get one free offers. Special offers for children's free chocolates on Order Rs500.
6. Focus on customer loyalty
Loyalty makes regular customers for your services and you're dealing serving staff. Loyalty comes from results good dining experience, Great food, enjoyable interior and add value for your customers. To take of our customers through make scheme for customers.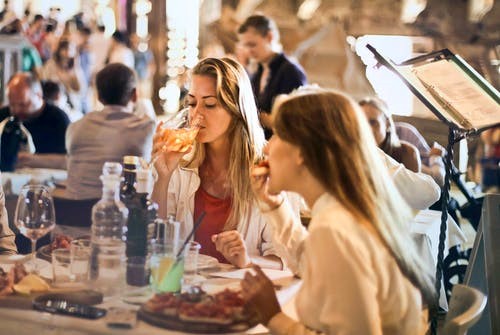 7. Local online ads
Restaurant business majority people of your local customers. To reach them via Ads. To target your advertising by city or zip code your nearby location. Like Google Ads, Facebook, and Snapchat.
8. Improve local discovery online aka Restaurant SEO
Know days people are searching 'Italian restaurants near me' more than thousands of time. Fun fact: Did you know that across the globe people search the terms 'restaurants near me' 20 million times every month! Astonishing.
Get started by looking at the following:-
Claimed and updated Google My Business profile.
Accurate location info on your website. The so called NAP.
Reviews on Google
Location keywords in your website URL structure
Optimized website pages for SEO.
9. Have an awesome online menu
Online menu is looking your website or app looking pretty awesome. Your potential customers easily excess and order it. Your website and menu is also mobile friendly because of people can easily read online.
10. SMS marketing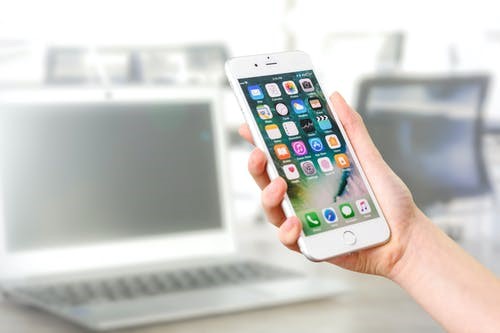 SMS marketing is very easy way to connect your target customers send them personalized massage. Send massage with special offers to get people excited to visit. And another options is send notification for events.
11. Start offering online delivery
Online food delivery is play measure role of your business because of customers love it! Food delivery apps most important for both customers and restaurant owners both are tracking each other. Many apps use in market by third party venders. Like…
Seamless (iOS/Android)
Grubhub (iOS/Android)
Doordash (iOS/Android)
UberEats (iOS/Android)
Postmates (iOS/Android)
delivery.com (iOS/Android)
Yelp Eat 24 (iOS/Android)
Foodler (iOS/Android)
12. Get people engaged with live social media stories
Social media stories posts is highly attracting like Snapchat, Facebook & instagram.
Millions of people active in these platform people engaged such types story posts.
If you make social media calendar and plan your post you get highly result in this method.
13. Get serious about high quality social media images
Best way to post regular Food pictures to attracting people who interested in your restaurants. Always use high quality visual content like food pictures with offers & family diners.
How to take best restaurant social media pictures?
Not using local camera's or mobile photos, Hire Pro photographers its costly but effective. You can take own pro camera is one time investment take him little training then you are ready to take shot.
14. Encourage online reviews
Online reviews to get chance more customers choosing your restaurants behalf of Having 5* reviews. All the people ask them please share your great experience with us.
15. Respond to online reviews
Online reviews beneficial but negative reviews will have a negative impact on business. Always replying Qna comment and solve queries and doubt.
How to turn negative online reviews into a marketing opportunity?
On negative reviews solve in positive ways.
Empathize: See it from the guests point of view and emphasize with their viewpoint.
Acknowledge: Let people know you accept the problem and that you are listening.
Solve: Take action and resolve the problem for them
Evaluate: Consider how this can be avoided in the future
When replying to negative reviews:
Don't reply with copy/paste text: Don't sound automated
Don't ask them to contact you directly: This will offend them.
Don't just say you'll 'look into the problem': No one believes phrases like this
Don't just message them privately: Take full responsibility and solve the problem publicly.
16. Get started with blogging
Promote your restaurant business by blogging is the best way build your brand identity. No need to write long blogs but engage your customers by posting regular content. Always make blogs on visual content just use small amount of text only.
17. Use restaurant surveys
You can't improve your services without knowing your customers' requirements. If you take feedback from your customers regularly you can improve your services as per your potential customers.
That's time if you are really serious with scale your business must know digital marketing is the best way to promote and create your business digital identity for a better future. Create visual content, optimizing your online presence, and prepare for re-launch. I have a marketing plan connect with me and I believe at the end of this blog you have a rough idea of how can digital marketing be applied in a restaurant and if you are implementing the same, undoubtedly you will have customers flowing in your restaurants
We have 15+ years of experience in Digital Marketing & we can help you scale your business online
Feel free to book a free consultation by dropping an email at alokbadatia84@gmail.com or WhatsApp at 854 884 6108
Author Bio-
Shani Verma is a passionate digital marketer and a blogger. He helps business owners to get more sales through his online marketing strategies. He is also one of the alumni of AADME.