Hey, are you interested in food blogging and want to know how to be a food blogger in India? But worried about how to start, where to star, and facing difficulty in ranking the blog. No worries this blog will give you a clear step by step procedure to start your food blog and rank them. I suggest you read the complete blog without skipping because in between I am going to give you some bonus points, which will help the growth of your blog.
Before starting the technical aspects, just ask yourself whether you have interest in this particular niche, make sure that you're not creating a food blog just because it has more views, demand and you can easily earn money. If this is your intention then better quit now, because if you want to be consistent in any niche you have to be passionate about it, then only you can get a good result
We are going to cover the following topics.
1.How to choose the right domain name
2.How to choose the right hosting provider
3.Setting up the word press
4.Creating a content calendar and content plan
5.How to be a food blogger in India
How to choose the right domain name
By reading this blog you will have an idea about how to become a food blogger in India, so a proper domain name is very important for SEO, so we have to make sure that it is SEO friendly, and our domain name should give a clear idea that it's a food-related page, we have to make sure that the page name is as simple and as short as possible so that it will be easy to remember and recall. Prefer top-level domain extension like .com .co .net, .com is the credible domain name in the eyes of Google search engine. If you don't get .com then go for .co and .net.
There are so many domain purchasing platforms, just search for the name which you have decided and make the payment, the process is very simple and you will be getting the details of the domain in your mail.
Bonus point– Most of them ask, how to become a food blogger with high traffic in less period of time initially rank on those keywords which have less volume because ranking on high volume keywords will be difficult because of high competition. So, go with the fewer volume keywords and after getting a little traffic you can then try on high volume keywords
How to choose the right hosting provider
Speed – we have to check the speed of the providers by using the tools like tools.pingdom.com and developers.google.com
Security –It should be Linux hosting for security purposes. And data server location should be India and the surroundings of India.
Uptime and downtime- data migrating time should be less.
Customer service-make sure that they have call support 24/7 and email, chat support as well
Infrastructure- make sure that it supports all the content management systems like word press, magneto, Joomla, drupal.
If you are interested in creating a food blog without any hosting issues then you should definitely follow these points.
After choosing the right hosting provider, you can buy the hosting space from them and the process will be very simple. All the hosting providers have generally 3 to 4 different packages like starter, economy, deluxe, ultimate. As you are just in starting face Better go with the starter pack, and upgrade it later depending upon the traffic.
After choosing the package you can do the payment and you can get the login details of the hosting to your mailbox. The process will be pretty simple.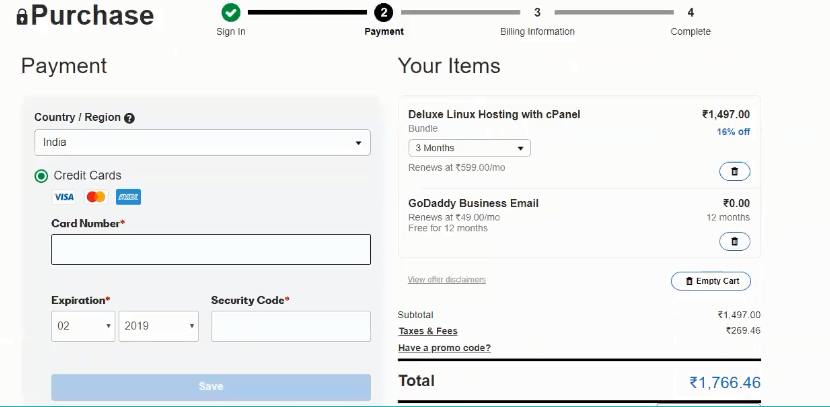 Bonus point– Apart from doing blogs simultaneously you can start making food vlogs because Google analytics says people are showing more interest in videos and its engagement rate is increasing day by day. So your presence in videos from now will help to grow your audience faster
Setting up the word press
Setting up the word press is pretty easy you have to follow some basic procedure and your word press site will be ready. Firstly open the mail which you got from the hosting provider. You can easily find the setup option there. Then click on setup, then they will ask to link the domain name, you can link your domain over there. Then it's time to create a login id and password. Then enter the finish button, your website will ready in a minute after the provisioning process is completed.
Then your website now the next step will be installing word press, you need to go into Cpanel and go into the software section; there you can see the Installatron application click on that. Then your website will be all set to start the work next we need to enter the login details.
To enter the login details you need to go to the back end of the website, first, open your website then at the URL you have to type/wp-admin/ then you will get the login page where you can enter your login id and password you're all set to start a food blog.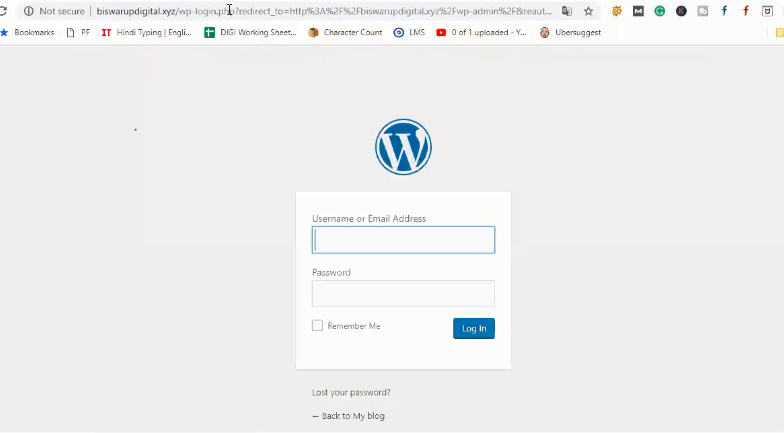 Adding important plugins
Elementor page builder- By using the elementor you can make attractive website design on your own. Or else you can go for food categories themes; some are available for free and some have to be paid.
Yoast SEO- It's the most important and helpful plugin, it gives us some suggestions and tells us where we can improve our blogs.
AMP(accelerated mobile plugin)- The majority of the traffic will be from the mobiles according to Google stats, so it's very important to load quickly on mobiles so, this plugin helps to load fast.
W3 tool cache- Improves website speed.
Contact form7- We are using this plugin is for getting quires.
Bonus point- As you want to know how to become a food blogger with a high engaging rate, so make sure that your blog has attractive images because images increase the engaging rate and focus on creating long term content.
Creating content calendar and content plan
Creating a content calendar helps to have consistency in your uploading, consistent upload gives you good results and good traffic.
Best tools to generate blog ideas- You will be creating a food blog every week regularly with the help of these tools.
Quora.com
Google trending searches
Google answer boxes
All tops.com
Google alerts
Similarsites.com
Buzzsumo
Answerthepublic.com
Now you have an idea about creating a food blog and how to be a food blogger in India. So, you all set to start the food blogging, once you start writings and uploading your food blogs then, after getting good traffic you can monetize and earn money from it.
Hope you have liked this article, please let me know in the comments sections if you have any questions or need help, we are glad to answer them. And you can subscribe to our newsletters to get an instant update of our latest blogs which help to grow your traffic.
Author Bio-
Yogesh is a passionate digital marketer and a blogger. He loves to read blogs and also interested in various blogging. He is one of the alumni of AADME.