Don't you feel you should know the skills of Digital Marketing or where to learn digital marketing in India?
No matter you are a businessman, a student or a professional.
It's not only your issue, but I also faced the same issue in my professional career, I am a brand marketing person with expertise of 10+ years in the OOH industry even I felt the traditional way of display advertising is no longer much effective towards the brand, similarly, small business owner are confronting the hurdle to reach out their online target audience, if you are a student then you are in a dilemma which are the top digital marketing online courses in India?
According to Dentsu pandemic has strengthened numerous big and small businesses have gone online in 2020 and more are engaging with their customers directly and creating avenues to cement their brand recall value.
Companies are adopting digital marketing that some of the MNCs ones are shifting their marketing budget to online. HUL (Hindustan Unilever Limited) completely transform itself into a digitally focused company. It has replaced the role of Chief Marketing Officer with Chief Digital & Marketing Officer. The top three industry FMCG, e-commerce, and consumer durables have extravagant advertisement spends. Take a look at the below stat.
Digital is growing rapidly and the pandemic has propelled the adoption.
Advertising spends on digital media has increased from a share of 20% in 2019 to 28% in 2020. It is further expected to reach 34% by the end of 2022.
The digital marketing career scope in the Indian internet industry alone is going to be worth $160 billion by 2025, according to a Goldman Sachs report, which is 3 times its current value. Many companies are switching their focus from traditional marketing to digital marketing. To be an expertise you must do some research for the best place to learn digital marketing in India.
Digital advertising spends are expected to reach Rs 25,000 crore in India by 2021, at a growth rate of more than 10%. This is going to lead to a situation where limitless jobs opportunity will be available in the digital marketing sector which includes social media marketing, content creation, and online retailing, online advertising. Therefore the importance of top digital marketing online courses in India is vital.
Considering the current COVID-19 crisis, the job portals will increasingly focus on digital and technology skills as it will enable them to work remotely. Thus, companies are looking to hire people who are skilled to handle digital marketing projects. Who certified from a top digital marketing online courses in India.
A recent report by LinkedIn shows that digital marketing jobs are one of the fast-emerging careers in India since digitization is being introduced so largely in the country. The demand for Top digital marketing online courses in India is also increasing rapidly. As the younger generation is emerging in India in numbers, we see a large increase in social media usage by Indians.
There are two ways to enhance your skills and how to learn digital marketing step by step:-
1. Free Online Courses: The learning skills you need for digital marketing is often possible at home with free online resources available. Hub-spot, Linkedin learning, YouTube, blogs, podcasts, discussion websites like quora, and more are the best place to learn digital marketing in India.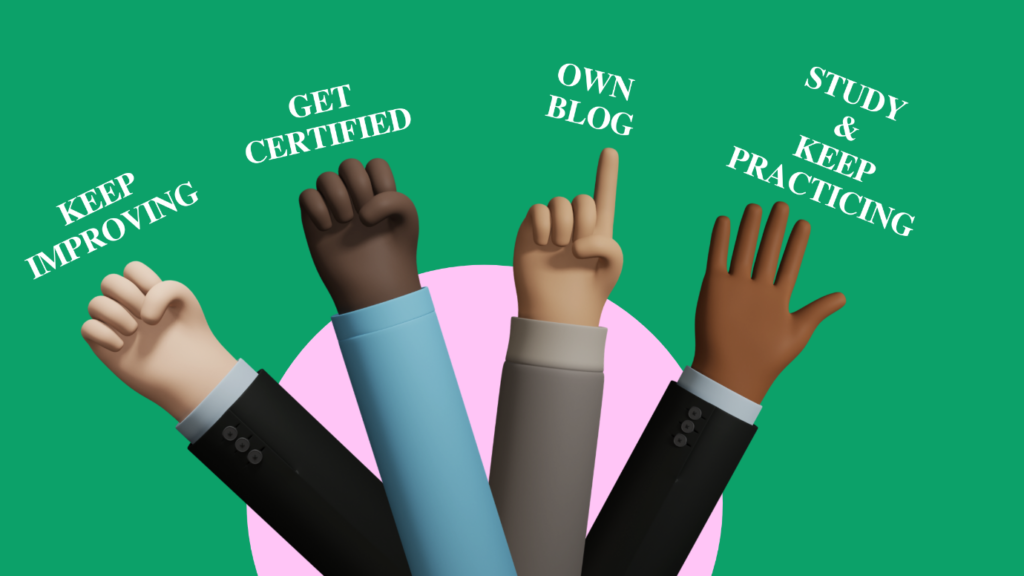 Step 1 — Study & Keep Practicing
Absorb the necessary knowledge reading free guides online, from blog posts to eBooks and course materials created by experienced marketers and universities. The only way of education is consistently putting into practice what you've learned. Create demo campaigns, monitor the results, optimise the campaigns and learn from your mistakes. There's no risk involved as you aren't yet dealing with advertising budgets for real businesses.
Step 2 — Own Blog
Having your blog will help you practice what you've learned and demonstrated your expertise. It will also help you to build connections in the industry as you seek out guest writers, invite opinions on your posts and offer to write for other publications.
Step 3 — Get Certified and Keep Improving
Now that you're confident with the study materials, take the associated certifications and qualifications by online platforms to test your knowledge. Digital marketing knowledge is an ever-changing and evolving field that requires its practitioners to be constantly evolving too. Never stop seeking out new learning materials and opportunities to improve your skills.
Cons: You can get knowledge by online free classes but companies hire candidates who are experienced and acquire certification from a reputed institute/Mentor. Real-world experience matters.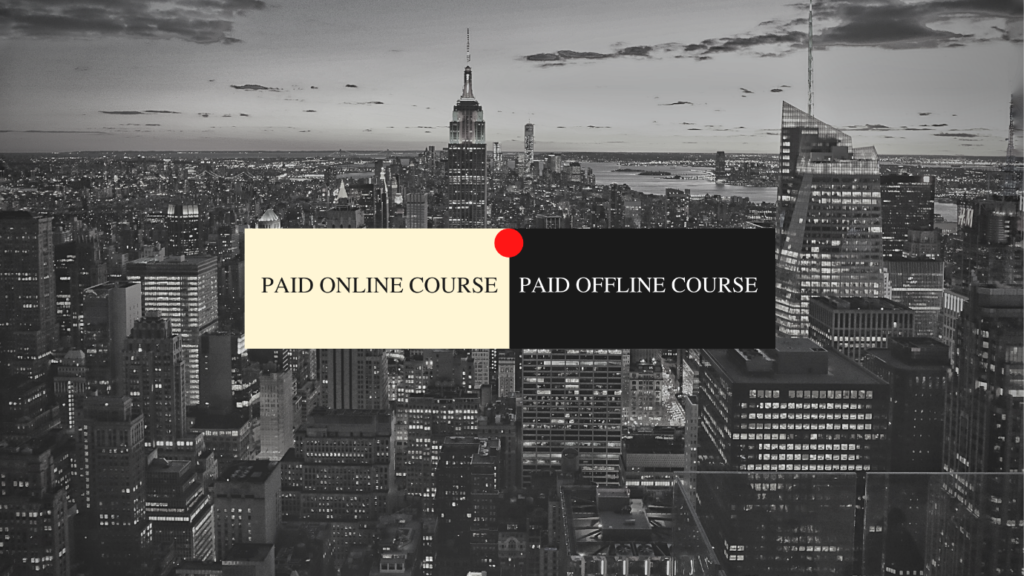 2. Paid Online Classes/Paid Offline Classes:
There is a wide range of paid digital marketing courses and accreditations out there in offline/online mode. But all you need to know that are you getting the right organized curriculum, mentorship of digital marketing. There are various top digital marketing online courses in India, let's go through a checklist of a paid and trustworthy institute where you should learn digital marketing in India.
· Always best to check the credentials of the faculty before joining any digital marketing training institute.
· An excellent digital marketing training institute will launch your course by giving you your website and teaching you how to design it using various WordPress resources.
· A good digital marketing training institute provides in-house internships.
· A digital marketing training institute will allow you to use tools only while you're learning. However, when you start working, your employer may not have these tools ready or could be unwilling to invest such money.
You are just a step ahead to learn Digital Marketing right now!
Now you familiar with where and how to learn Digital Marketing step by step , the digital marketing industry is at a very early stage. With an organized curriculum right from your home. The structure is highly customized, concise, and real-world relevant. It is a futuristic way of learning. In this course, you will learn from top-industry professionals through a live video session. This is followed by weekly masterclasses, even trainers to solve doubts/queries separately. You also get Mentorship for a lifetime during your job.
Have shared some raindrops from the cloud of digital marketing there are more to come in this industry. So hunt for such a mentorship programme. Where the mass knowledge, lifetime mentorship, learning management system, certification or accreditation will bring you towards success personally and professionally. Where fee is only a reward.
Author Bio-
Siddhartha Chakravarty is a digital marketer. He helps small and mid sized companies to get more business through his online marketing strategies. He is also the alumni of AADME.