Are you Struggling to find a viable marketing strategy for selling cars?
Don't worry. Most of the dealerships are facing the same situation.
Nowadays, automotive advertisers are slowly starting to realize that being present on social networks is the new viable marketing strategy for selling cars.
Social media trends study done by digital air strike reveal that prospects avoid visiting random dealership websites.
Instead, they first surf the internet so that they can find credible dealership websites.
Then only they decide whether if they want to visit them or not.
Also, a recent study stated that prospects, before buying a car, investigate the purchase experience of other buyers on social networks.
All in all, they consult social networks before buying and visiting anything.
So, in this blog, I will go over how important is digital marketing for car dealerships and will tell you about the marketing strategy for selling cars.
Importance of digital marketing for car dealers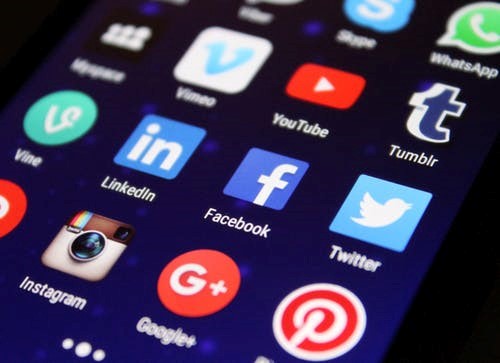 You see, Old marketing strategy for selling cars where you place a few advertisements is not viable anymore. People are not going to buy just by seeing an advertisement, they look for trust factors before buying anything.
Let me put it this way, would you buy a car just by seeing an advertisement?
Chances are you would not, you would at least look for some credibility.
You would look for reviews on the internet either in video form or on text form. People always go on the internet to know more about the pros and cons of the product.
That is where digital marketing comes into the picture.
Digital marketing for car dealers is nothing but establishing a presence online.
When people see you active, they see you engaging with your customers in social media networks like Twitter, Facebook, Instagram, they build the trust factor.
That is where you gain an edge over other dealerships.
Now, I am going to tell you the ways which will not only help to market your car dealership business online but also build the trust factor.
Marketing Strategy for Selling Cars
1.Twitter- In automotive digital marketing, Twitter is one of the lucrative platforms that drive car sales. According to research done by market share in 2013, Twitter drove $716 million in car sales. To reach your prospects, use automobile-related keywords. These keywords help you to gain visibility and appear in front of your prospects.
2.Facebook- Facebook has a huge no. of active monthly users. Taking advantage of Facebook ads will place you in front of millions of users. You can even be more specific on who you want to target with Facebook. If you already have your buyer's persona, Facebook will help you target those specific individuals.
3. Connect with your audience on social platforms
As we previously discussed, connecting with your audience helps to build trust. A person will only convert and qualify as a customer if he trusts you and your brand. Connect with your audience by sharing behind the scenes photos, tell them about the vision of your brand and how it can help them. Post engaging posts so they can engage with your brand.
This will make you and your business connect more with your customers. Remember, trust influences the buying decision.
4. Instagram – You see, most of the millennials are on Instagram. A survey by Facebook revealed that most millennials have shifted from using Facebook to using Instagram.
Instagram will let you post pictures and stories about your brand. People on Instagram love to watch short stories. You can paint your brand's image in your prospect's head by posting short precise videos.
5. Pinterest – In automotive digital marketing, Pinterest is also a great platform. I always like to include Pinterest in my marketing strategy for selling cars because it is growing very rapidly and more people are joining Pinterest every day.
6. YouTube – According to Force Marketing, next time prospects look for a car, 84% of them plan to watch automobile-related videos. Prospects watch videos because it helps them to gain knowledge of car models, car comparisons, engines, features, etc. Videos influence the buying decision.
Think like this, if you were to choose between reading a newspaper telling you about the new upcoming tesla model vs watching a teaser video of that same tesla model, what would you choose?
Chances are you'd watch the video.
7. Reviews:
You should always tell your customers to leave reviews on your social sites. I would recommend you to engage with your customers, ask them how was their experience. according to a study done by DealerRater and Dataium, positive reviews have an influence on buying decisions. Prospects are 90% more likely to visit your dealership and your website if you have positive reviews on your social sites. Reviews are a great way to gain trust. It will help you attract more leads.
Conclusion: Car dealerships often ask me how to increase sales in automobile industry. I always recommend them to implement the techniques of digital marketing in their business in order to increase the sales
If you want to explode your income, digital marketing will help you immensely.
I hope you liked the information I shared with you. Let me know how are you feeling after reading this great eye-opening blog in the comments section below.
Author Bio-
Karan is a passionate digital marketer and content writer who helps business owners and professionals to increase their sales. He is also one of the Alumni of AADME.