Do you know the secret of how the most Searched Real Estate Websites stay on Top in Ranking? If you want to be among the top players, then make sure you understand and implement SEO for Real Estate Website. 50% of buyers between the age of 37 and 51 found their homes online as per Trends Report. Is your website easily navigable, enabling visitors to find what they're looking for, sort through multiple results, compare listings, and finally buy from you? If not, let us work towards it and list down the 10 most important criteria that comply with Real Estate SEO
Google My Business(GMB)
The first step in establishing & ranking your Real Estate Local SEO, by creating and claiming your Google My Business listing. It has been said a million times…" Real Estate is Local". Nothing can be more true in the world of online real estate marketing. This will officially tell Google about your brand, your business name, business address, and business phone number. On average, a business appears in 1009 searches per month. That's roughly 33 times a day. So, there are 33 daily opportunities to create a positive impression in the minds of customers with your GMB listing.
When it comes to Real Estate Local SEO, search engines, as well as your target prospects want to know whether your real estate business is legitimate with valid NAPs – or rather, "Name, Address & Phone", Google Maps, listings for easy contact. These listings, called citations, need to be consistent across the web since search engines use them to determine where your business operates from, and how visitors can best reach you.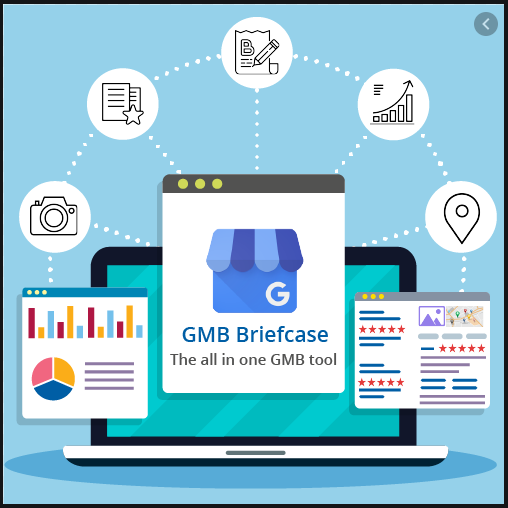 With the right Real Estate SEO Strategy, you will be rewarded for your dedication and reap the benefits, with your continued efforts. It requires five key elements to facilitate success. 1) Trust & confidence, (2) patience, (3) self-discipline, (4) tracking & testing, (5) learning from mistakes & adapting to new contexts and marketing approaches. Make this 5-step guide your Real Estate Search Engine Optimization, and take action.
Keywords for Real Estate SEO
Basic on-page SEO requires a targeted keyword to be supplied in six areas of a web page or blog post, not just inside the web page content or article itself.
The best real estate SEO firms, always look for the best keywords to convert, taking into account user intent, while using latent semantic keywords and relevant synonyms. Most often, they particularly target long-tail key terms and additional key phrases to ensure that your website pages have a higher chance to rank on the first page of Google search results. Be sure to utilize a Google rank checker to maximize your understanding of your positioning. You will be able to out-rank even the big guys by properly targeting long-tail keywords with your website content, instead of the medium to higher competitive key terms. Long-tails consists of a group of 3-5 words, which are very relevant while targeting a specific market and customer need or search intent. Additionally, make sure your keyword density in the entire content should not be more than 3%, to avoid risking any Google penalties or ranking decrease.
Your keyword research should include not only the obvious but every deviation of those keywords. For instance, *your city* + homes for sale should also include:
*your city + state abbreviation* homes for sale
homes for sale in *your city*
homes for sale in *your city + state abbreviation *
*your city* real estate
*your city + state abbreviation * real estate
*your city* real estate for sale
*your city + state abbreviation * for sale
real estate *your city*
real estate in *your city*
real estate for sale *your city*
Technical SEO
To find out the site structure, site speed, and mobile-friendliness
On Page SEO for Real Estate Websites
On-Page SEO is easily achievable using the All In One SEO plugin Yoast SEO available in WordPress websites. Ensure the following to maximize On-Page SEO with :
Meta Title and Description
Check if the content written on your website is unique and relevant
Make sure you have used proper heading tags (h1,h2, h3, and h4 ) are used to highlight your headings, subheadings
Title tags should not exceed 65 characters
URL must be short, self-descriptive, and have keywords
Add unique and relevant meta description related to the post or page
The website must have proper HTML and CSS validation
Use proper alt tags for images
Formulate a good internal linking strategy to in
And Backlinks from Authoritative Best Indian Real Estate Websites
Off-Page SEO: To find out backlink analysis, linkable content types, link building strategies, and backlink gaps
Make use of all variants as a part of Content & Real Estate SEO Strategy like formats and sizes, text, graphics, audio, and video, testimonials, Enquiry Forms.
SiteMaps – Create a Sitemap For Your Real Estate WebSite SEO. Sitemaps help Google and the others get through your site more easily. Sitemaps are special pages, or files, created to help visitors and search spiders more easily navigate to all of the pages on your Web site. Sitemaps can be created in a couple of different ways, either as traditional HTML files or as XML files, both have their own Pros and Cons.
Make use of the FAQ schema: You will need to create a section on your site or page and offer the 'Frequently Asked Questions' type of content. You can set up this SEO strategy once and for all, which enables you to rank and might even provide benefits in terms of a voice search and you will land up having one of the Best Indian Real Estate Websites
Content
Content is King as you know. It is the most important aspect of any Website or in other words, it is the heart and soul of a Website. For the last 5 years, Google has been moving from a "Quantity of Content to Quality of Content" algorithm for ranking. Throwing out thousands of mostly duplicate content pages dilutes your QUALITY CONTENT that you should be pushing out of your website. Therefore, make sure you create well-researched, quality content that is unique, interesting, and useful to the visitor.
Mobile Responsiveness and Site Speed:
Responsiveness:
Mobile traffic accounts for approximately half of the web traffic worldwide (50%). So we recommend building your real estate website Mobile First. A mobile-first website is one that is built to be displayed on a mobile device and then adapted afterward to display on a desktop computer. This may seem like a minor difference, but from the web design perspective, it changes the entire process.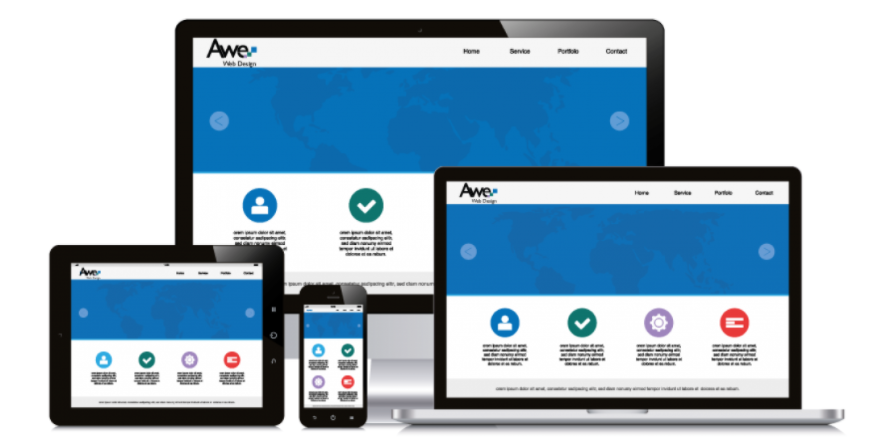 Speed: In addition to how the site is built, the hosting that is utilized for your website will play a large role in its speed. So make sure you choose the right hosting provider. Another new technology that can be leveraged to speed up your real estate website is AMP (Accelerated Mobile Pages), in which you create a stripped-down version of your web page or blog to make it AMP compatible. AMP pages are then delivered straight from Google's servers for lightning-fast results. Having AMP pages on your real estate website for your blogs can provide a super-fast experience for your readers.
Complete a Website Audit
For most of you, your best bet in the website audit process is to either use a free, website audit tool as SEOptimer provides, you could also use specialty SEO tools like Screaming Frog or SEMrush. Once you have the audit results, you now at least know where your website stands from the technical perspective and work on improving problematic areas which Audit has pointed out.
CONCLUSION:
Overall, create a website that is Real Estate Search Engine Optimization fulfilled. Stay ahead of others and Lead, by providing a Unique and great User Experience to the visitor. Go all out, to ensure you have one of the Best Indian Real Estate Websites that generate maximum traffic and ranking on top. Let your Real Estate Website speak for itself, for its Quality rather than Quantity.
Author Bio-
Prabha Somayaji is a passionate digital marketer and a blogger. She loves to read and write blogs. She helps business owners to get more sales through her online marketing strategies. She is also one of the alumni of AADME.